UNIFIED LEARNING SYSTEMS
About Us
Integrating Literary Resources, Teaching Strategies, & Educational Technology
Unified Learning Systems is a resource for librarians and teachers of high school and college English students to facilitate the incorporation of 21st century skills.

Unified Learning Systems was founded by Shoshana Gray as an educational vehicle serving to bridge the gap between traditional teaching strategies of academic writing and reading of literature and new technological tools. The ability to merge these effectively is vital to reaching 21st century students.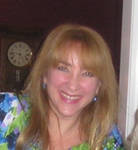 Shoshana Gray has a Master's degree in English Language and Literature from St. Mary's University (San Antonio, TX) and a Master's degree in Library and Information Science from Dominican University (River Forest, IL) with a Type 10 Certification.
More than 15 years experience in technical and customer service training in corporate America, in a variety of industries, has given Shoshana a professional and polished poise in her presentation style.
She has been actively teaching college English courses since 2003 and currently teaches college English at Elmhurst College (Elmhurst, IL) and Harper College (Palatine, IL). Delivering instruction based on self-developed curriculum, activities, and assessments allows Shoshana the creative latitude to try new ideas and refine her approach.